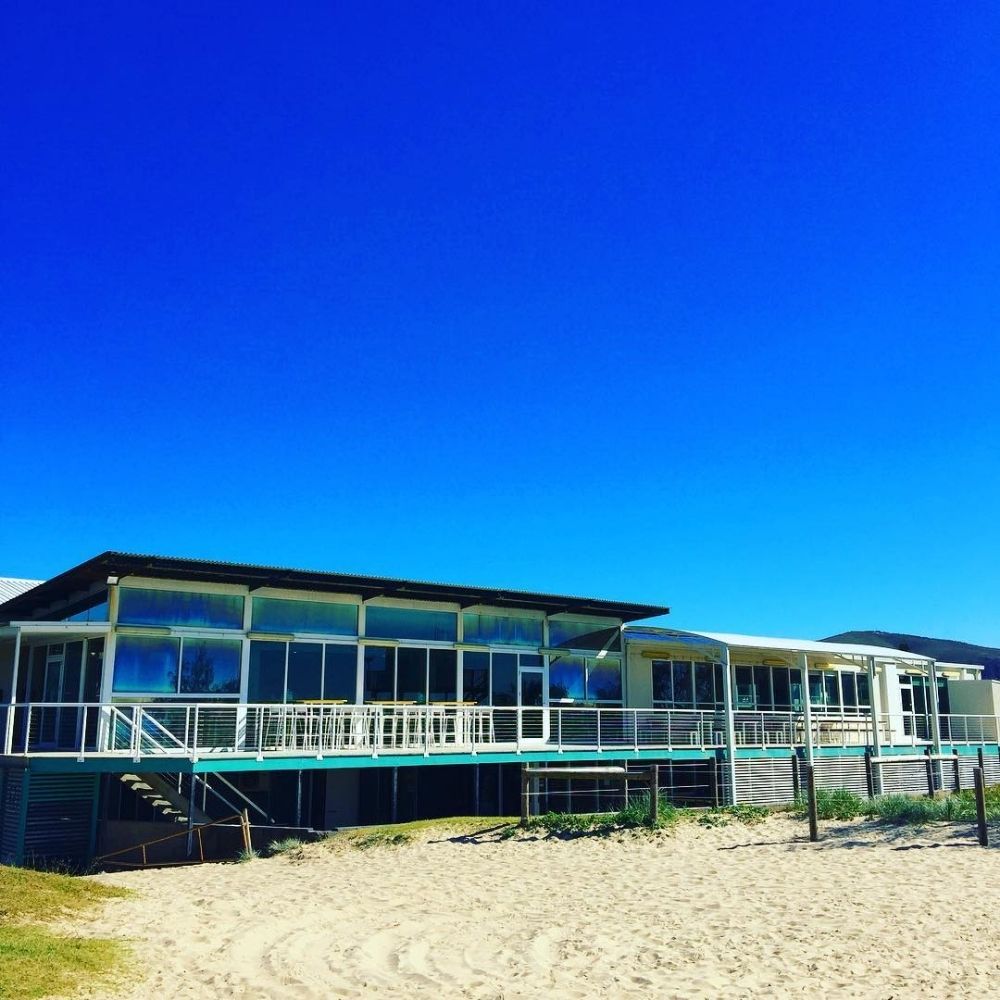 CLUB HISTORY
On a sunny Sunday morning in 1969, Marcoola Beach Surf Life Saving Club was formed outside the Marcoola Beach kiosk. Interestingly, the Nipper Club was in operation before the seniors began their first patrol.
In its first season, the Club had only twenty-two members, but that year they placed third in the march past competition at Branch Titles and won 11 pennants across three surf sports carnivals. This team were known as the Marcoola Dolphins, and because of this, the Club's emblem has since been a dolphin.
In 1979, Marcoola formed the first Nipperette Club (females) on the Sunshine Coast. This was before women were officially allowed to join the movement. Branch officials were not impressed, and the Club was severely reprimanded. Just one year later, in 1980, females were permitted to become full members of the Surf Life Saving movement and join their male counterparts in patrolling the beach.
The first clubhouse at Marcoola was completed in 1970, and it was a simple one- story fibro structure. The population of both the Marcoola community and the membership of the Club grew rapidly and a larger facility was soon needed, so the old clubhouse was demolished and a new two-storey building was completed in 1984. A number of extensions have since been added.
In 2019, Marcoola SLSC celebrated its 50th anniversary with a number of special events throughout the year. From its humble beginnings to the iconic club it has become today, it's been a wonderful journey and we invite members, past and new, and the community to join the festivities.
EXECUTIVE COMMITTEE
Our dedicated volunteers make up the Club's Executive Committee which is responsible for the day-to-day management of the Club's lifesaving activities.
Duties of the Executive Committee include the development and implementation of lifesaving services, communication with members and the community about the services the Club provides, ensuring the duties of club members are performed properly, and management of the Club's finances.
For a full list of positions and position holders, please see below:
President: Di Lengui 

Deputy President: Peter Hourn

Treasurer: Lyn Hourn

Secretary: Craig Hunter-Smith

Junior Activities Chair: Amanda Janssen

Club Captain: Tiffany Di Ianni
LIFE MEMBERS
Life membership recognises the dedication and outstanding contribution members have made to the Club. Life members are nominated at the Annual General Meeting and are selected by the Club's Executive Committee.
To view the full list of Marcoola SLSC's life members, please click see more below.
CODE OF CONDUCT
Marcoola SLSC has in place a Code of Conduct which outlines the standard of behaviour that all members must adhere to, to ensure the safety and enjoyment of all Club members. Depending on members' roles and responsibilities within the Club, they may be bound by additional codes of conduct.
For more information and to read the Club's Codes of Conduct, please contact the club.
PUBLICATIONS
Marcoola SLSC produces a number of publications regarding our club, operations, strategy and member policies and conduct:
Annual Reports

Code of Conduct

Member's Handbook

Nippers Handbook

Child Protection